Become an alien! For this effect you will need a photo with a face looking straight ahead at the camera, with eyes wide open.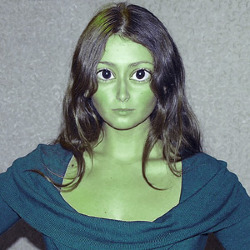 With the help of this free photomontage you can turn into a green alien form the distant Galaxy. You can opt out of the greenish part of the transformation.
Note:
this effect is using automatic face detection tecnology.